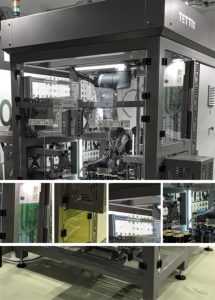 It was exciting to participate in the greatest Packaging Show worldwide. During the Interpack Show we exhibited a very compact and tailor – made solution, easily adjustable to specific packaging needs.
The Pick & Place System, mod. Marilyn, ensures the fast and efficient forming of a carton box, the grouping of the products and their placement into the box.
All-in-one!
Marilyn is the optimum solution for efficient use of space and extremely flexible to the different handling of product, type of container and configuration.